2020, perforated Offset prints, 400 pages, 37 x 29,7 cm, Württembergischer Kunstverein
---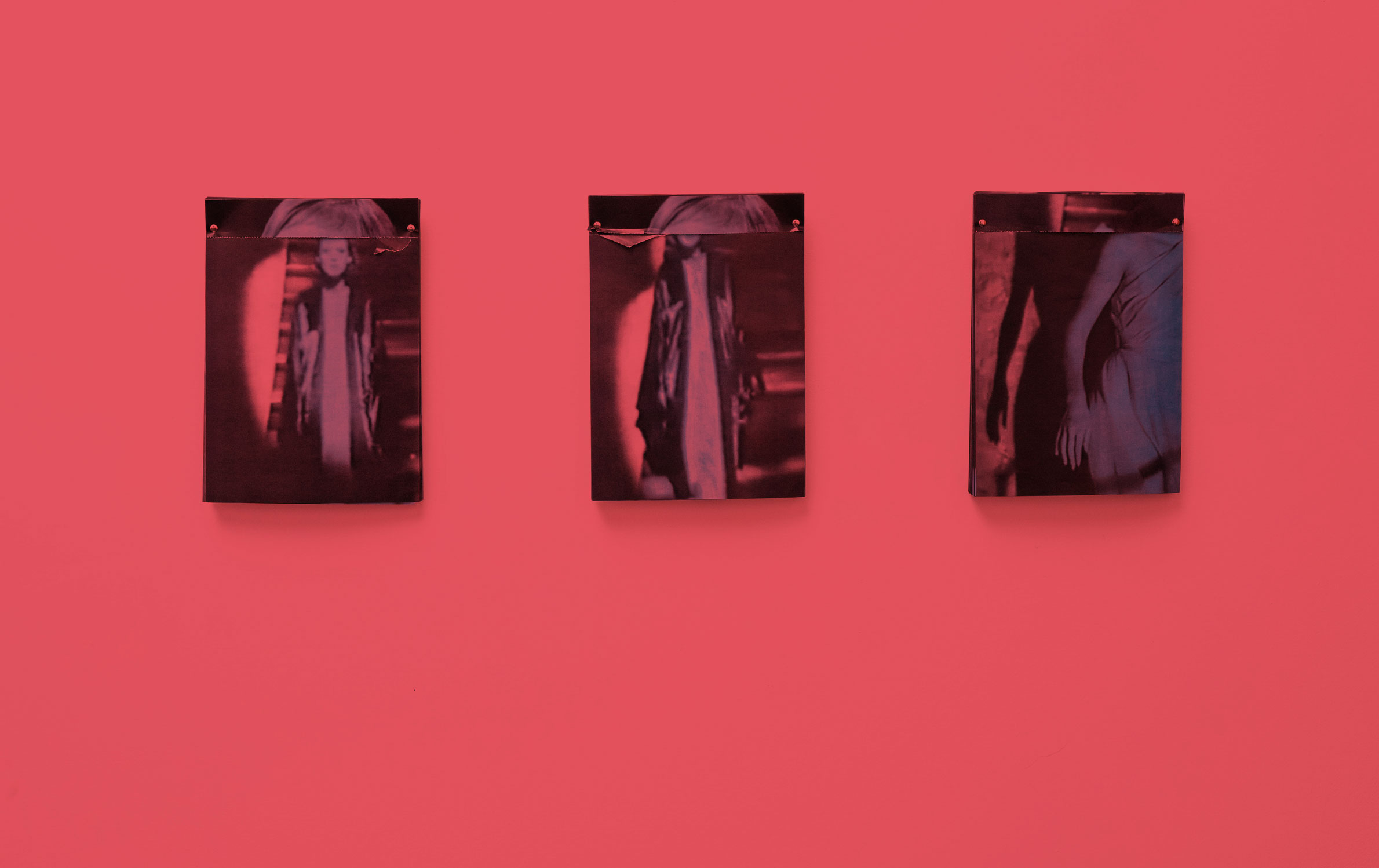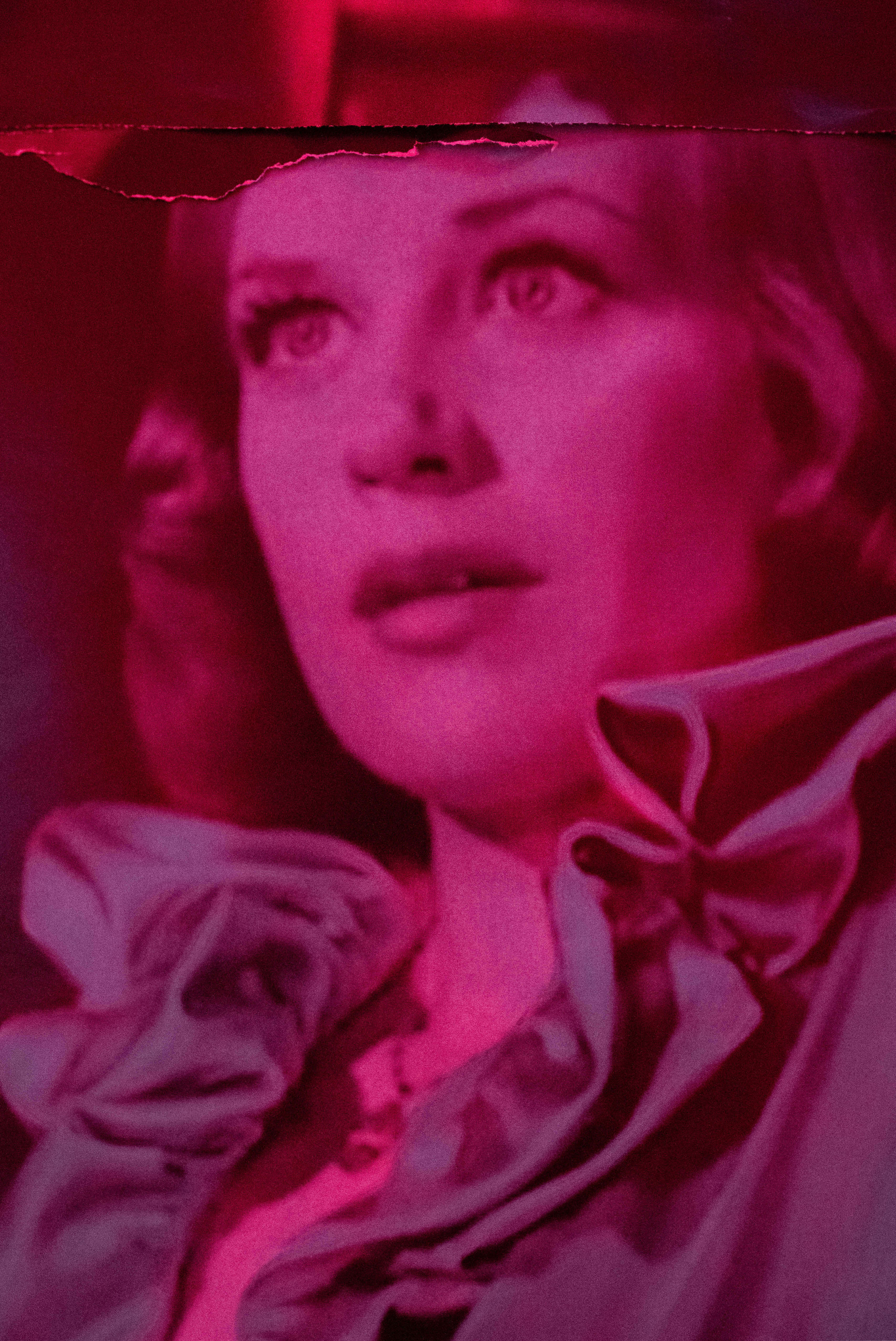 The idea of a constructed woman – a female android without feelings – appears not only in "Incel" networks, but already in Heinz Hanns Ewers' novel "Alraune – Geschichte eines lebenden Wesens", published in 1911. 
Hand-colored video stills of the novel's adaptation from the years 1928, 1930 and 1952 are illuminated in red by an LED display. 
Die Arbeit Alraune zeigt Frauenabbildungen – es sind handkolorierte Videostills der Romanverfilmungen aus den Jahren 1928, 1930 und 1952.