2015, Performance, Württembergischer Kunstverein Stuttgart, with: Moriz Stangl
---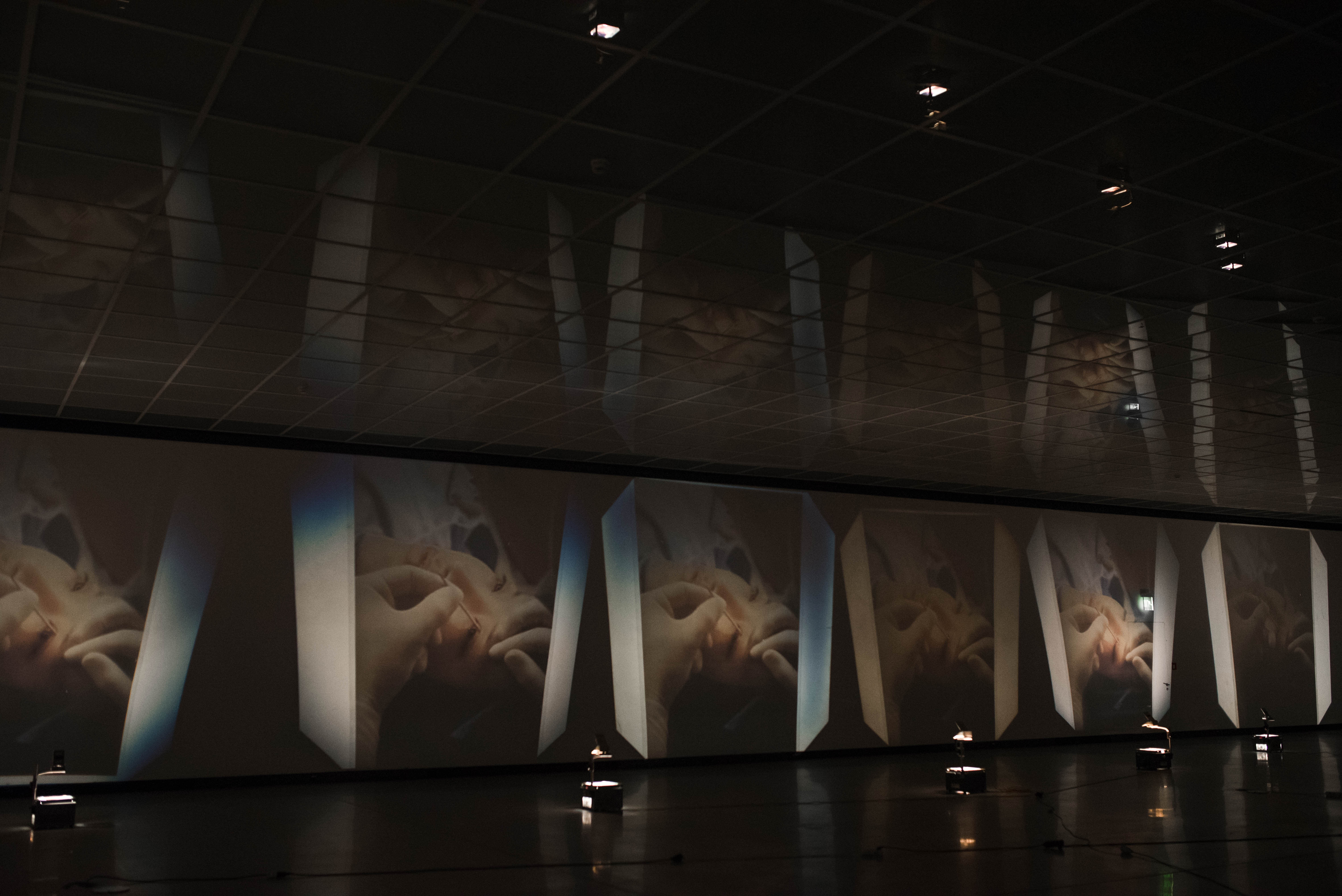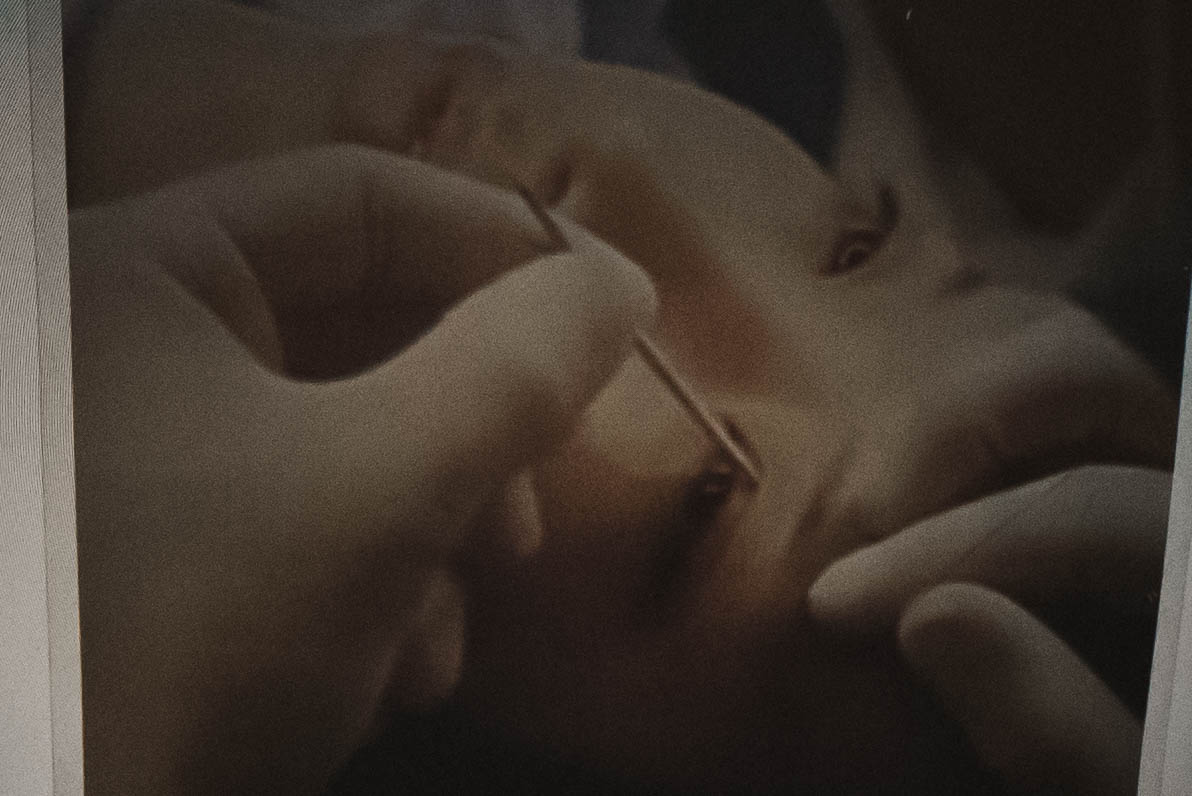 In this performance, which occupies the entire space, the choreographed and rhythmic exchange of slides is reminiscent of a movie's rapid image succession.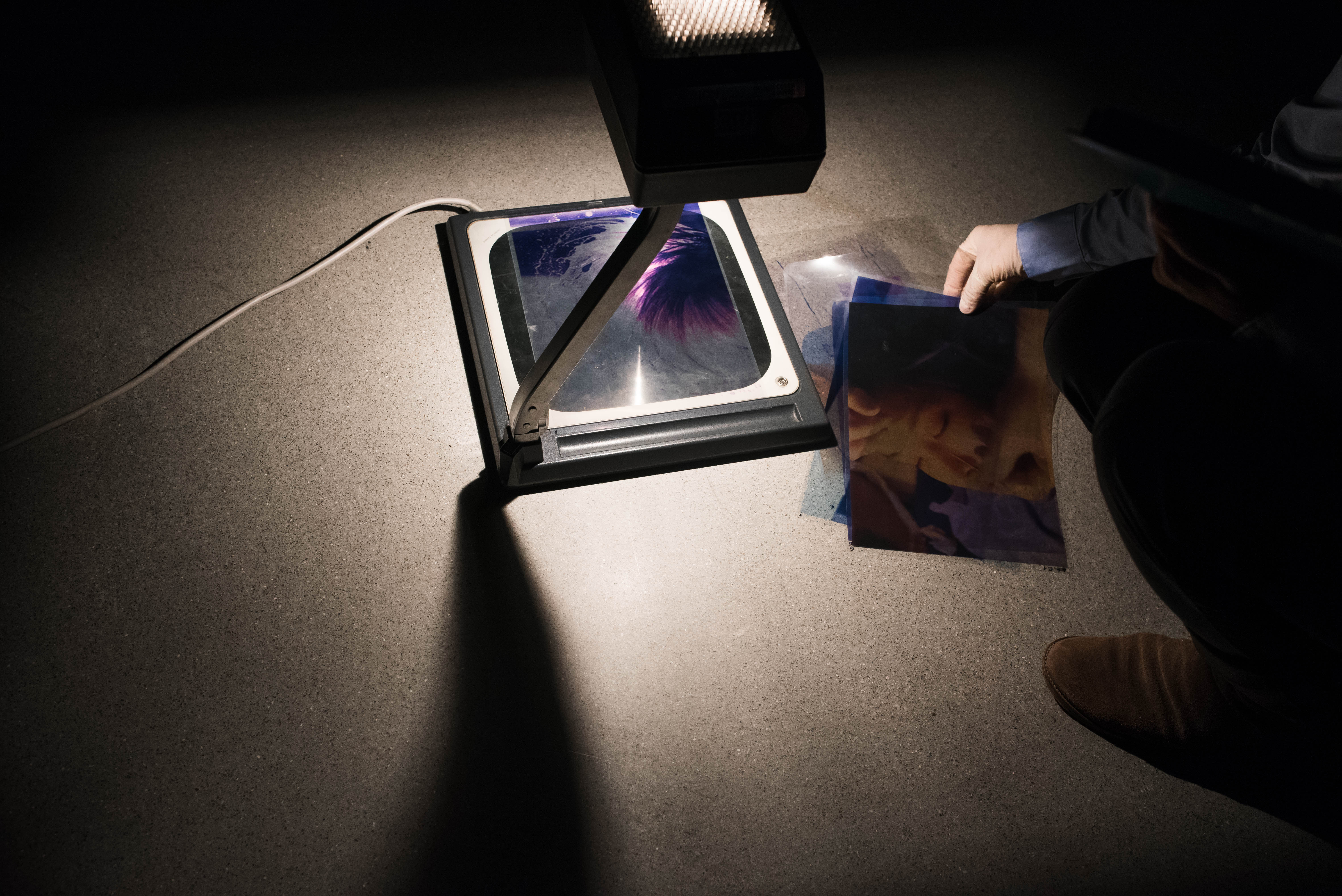 Visitors are asked to stay in the center of the exhibition hall, whose walls are transformed into a 360-degree panoramic projection.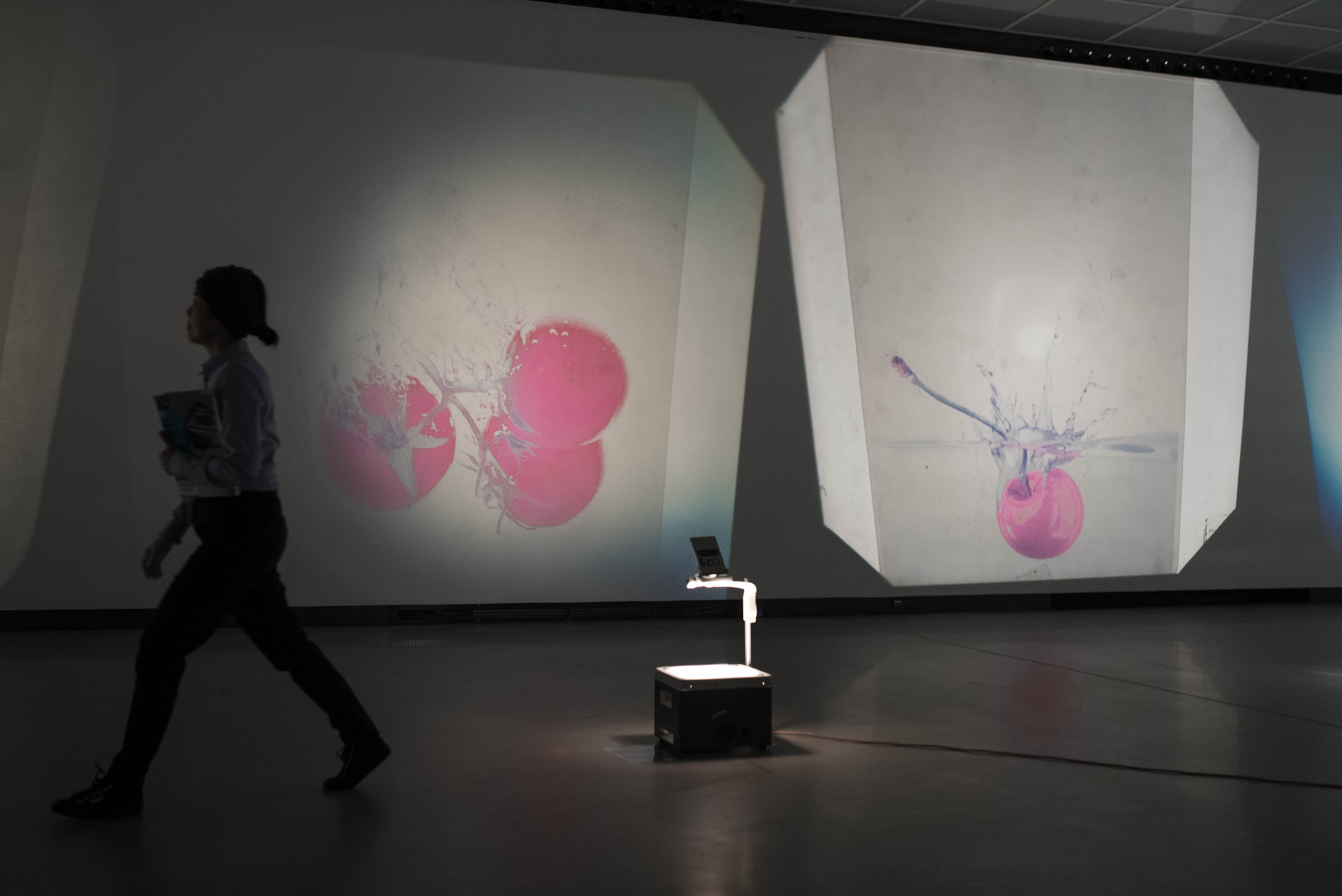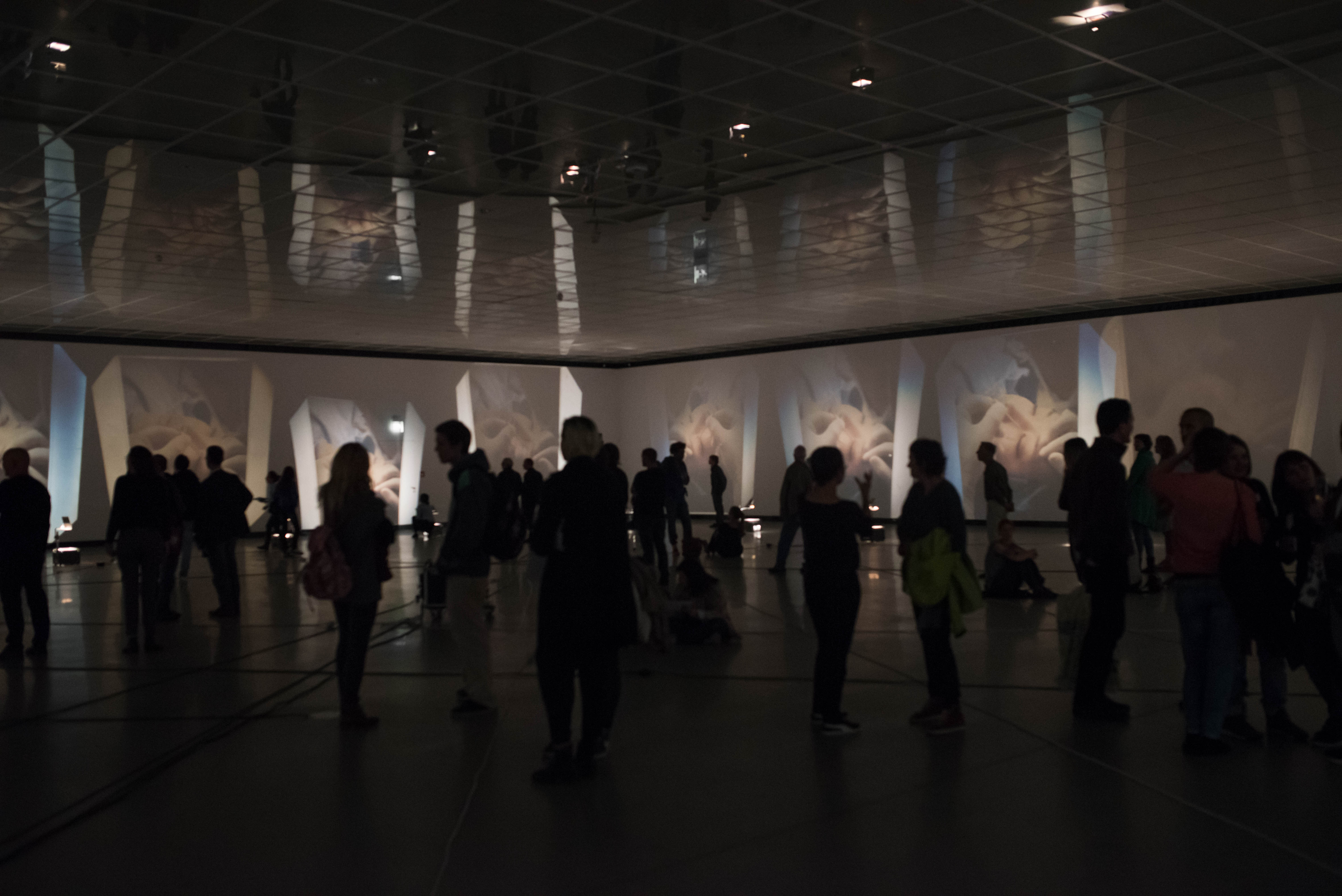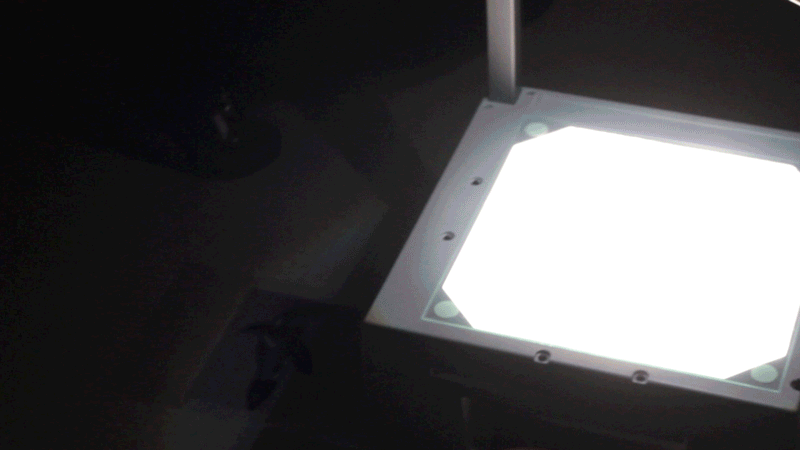 The six performers are interchanging 250 slides on 25 overhead projectors. From two corners the speakers are filling the room with sound.